We use these pages to explore what alternative diplomatic service might be..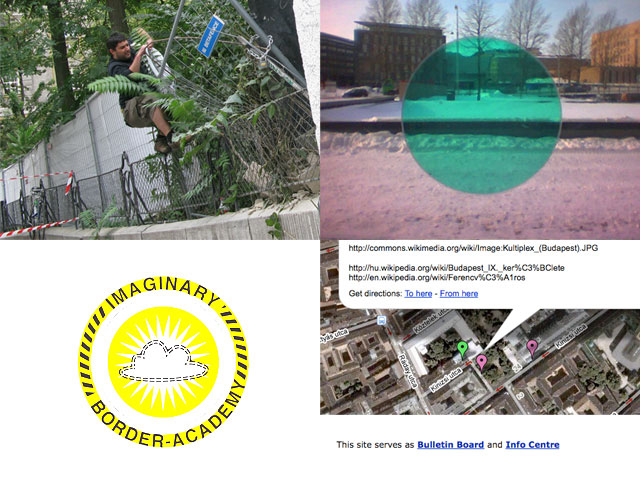 The Imaginary Border Academy gathered in Skopje from 11-14th September 2008,
During this period, they were also temporarily/hard networked with other members in Budapest, Berlin and Warsaw.
Recent Events | Download Presentation Slides and Notes
We invite you to share stories, experiences and perspectives in the Forum
(If not logged in, do so with login imaginary /at/ borderacademy .org & password chainreaction)
Email: agryfp /at/ gmail .com if you have suggestions for forum development.
.